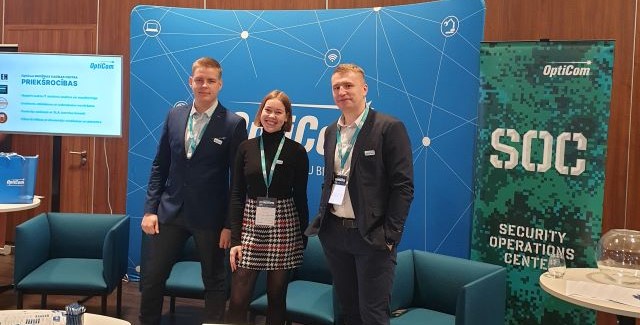 How to detect and prevent threats before data leaks?
27/10/2023
We talked about this and other cybersecurity possibilities at the OptiCom stand at the "CyberCommando's meetup 2023" event in the "ATTA Centre" conference center.
Any company can meet face-to-face with cyber security incidents and illegal activities in the IT infrastructure. Therefore, visitors were very interested in information about OptiCom's Security Operations Center (SOC), which provides prompt reporting of possible cybersecurity threats in the client's IT infrastructure.
The data analytics systems we use in SOC operations provide real-time analysis of security events (reports of incidents originating from network devices and applications) and allow us to respond to them before significant harm is done.
Thanks to the organizers of the event for the invitation to participate in the conference.

More information about the OptiCom SOC service here:
https://www.opticom.lv/en/services/security-operations-center-soc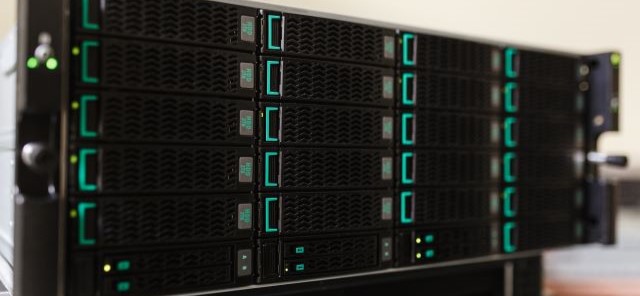 OptiCom has confirmed the status of HPE authorized service center with the highest assessment of procedures and specialist competence!
12/10/2023
OptiCom is an HPE authorized service center and our specialists are constantly improving their skills.
According to the results of an audit of HPE (Partner Ready for Service Delivery Break&Fix and Installation&Startup), which was compiled in August this year, the competence of OptiCom specialists in working with HPE products and services was highly rated.

OptiCom makes every effort to provide its customers with professional service that meets HPE's high standards.

More information about HPE authorized service center:
https://www.opticom.lv/en/service/hpe-authorized-service-center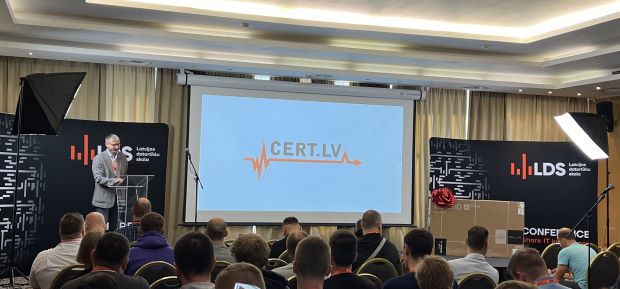 The LDS conference is included in the CERT.LV event booklet of the cybersecurity competence community
05/10/2023
On September 29 - 30, the regular session of the Latvian Networking School took place.

Participants had a great opportunity to attend lectures and technical demonstrations by leading cyber security and network infrastructure experts. Get to know the latest technologies and meet personally with representatives of manufacturers.

The lecture of the cybersecurity specialist of CERT.LV caused great interest, during which the conference participants received advice on protection against cyberthreats caused by ransomware.

We are surprised that the LDS 52nd session was included in the CERT.LV booklet as an event of the cybersecurity competence community and partners, within the framework of the European Cybersecurity Month. The booklet is published on the website of the European Commission and the Ministry of Defense.